Spiritual protection is very important all of the time. If you look around the world at any given moment, you will see that this is true. It is also important to develop some type of spiritual protection practice that suits your soul if you are communicating with loved ones in spirit. This is so you are truly communicating only with those you wish to communicate with, not some other interfering spirit.
Just as we have the right to determine how and with whom we communicate in the physical world, we as humans have the right to communicate with only the people in spirit that we want to communicate with. You don't have to communicate with anyone you don't want to and you certainly don't have to put up with unwanted or uninvited unseen guests, especially if they are disrespectful or malicious. You wouldn't put up with that from people, and you don't have to put up with it from people in spirit either.
This works the same way with loved ones in spirit. They too have the right to communicate only with the ones in the physical world that they want to communicate with. It also may be that someone in spirit might want to communicate, but they are unable to for some reason. Many spirits do find a way to communicate with a loved one on earth as you see in the afterlife communication literature.
Since my connection with Robin opened up, I have learned that I can communicate with a handful of other loved ones that I either knew, or have come to know since Robin's passing. But, it's only those I wish to communicate with. My spirit communication is limited to those I'm close with spiritually and synchronistically connected to. I have very firm boundaries, just like I do and need to have, with people in the physical world. I am not a medium in the sense of reading other people and determining what spirits are around them.
I invite the spirits I love to communicate with me in the ways we are accustomed to. I protect myself with prayers to God, asking God to protect me. I read the Psalms and Lord's Prayer for protection also. As I mentioned in the about section, I chant and pray for protection using mantras from the Buddhist and Kundalini yoga traditions because I respect these traditions and I like to sing my prayers also. Just as I did, you will have to find what is most effective for you in terms of spiritual protection so you feel safe, good and protected.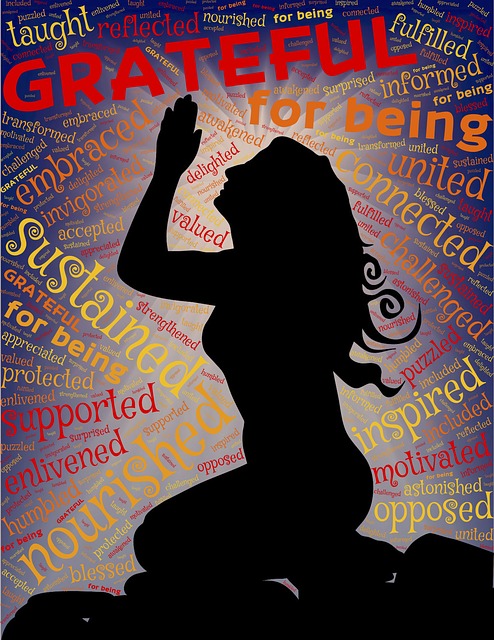 Bulgarian philosopher Omraam Mikhaël Aïvanhov reminds us that we have the power to say no to spirits that are negative, the type that do not wait for an invitation. Here is an excellent excerpt from a website called Journey with Omraam:
"Many luminous spirits that have already left the earth are also eager to help human beings, but they cannot do so because there is no place fit for them to come to. Nothing has been got ready for them, so they have no right to come. You will certainly be astonished by this and say, 'But I thought they had the power to do anything!' Yes, they have every power, but they respect the law, and the law says that they have no right to enter somewhere by force. Well, surprising or not, that is how it is. The entities of the invisible world cannot do whatever they want, and if they go somewhere without permission they will be punished for it…
The great mages, who know these laws, guard the places they particularly want to keep safe by means of magic formulas or symbols, which prevent malicious spirits from breaking in. This is necessary, because if no obstacle is put in the way of the inferior spirits they break in and wander about and do all kinds of damage.
Unlike the spirits of light, the malicious spirits don't wait for a specific invitation before entering; they have no great respect for these laws. They will refrain from entering a place only if they are expressly forbidden to do so by divine powers, because they know that if they disobeyed they would be pulverized.
But, if you don't actually forbid them to come in, they will not hesitate to do so. And, after all, you cannot really blame them: if you let them do what they want, why should the lord punish them? Humans have all the powers they need to oppose the spirits of darkness and say no to them. So it is entirely up to you to keep them out and to invite luminous spirits to come in, instead, and help you build a strong and beautiful inner sanctuary."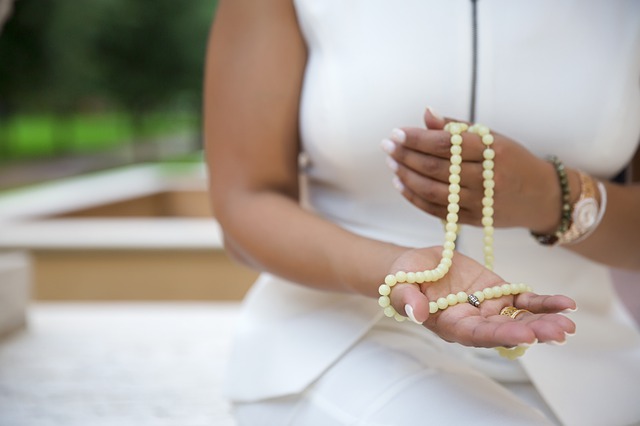 I have taken this great teacher's advice and I do forbid them to come into my life, home or anywhere near me for that matter. I speak it out loud so there is no doubt or confusion as to what I mean.
My prayers have been very effective over the years and I feel very safe and protected since I learned about afterlife communication.
Since Robin is skilled at telekinesis, I have also stated clearly that he is the only loved one in spirit who has permission to move my belongings or create something. Otherwise, I won't know who is doing what!
I thought it important that I address this issue of spiritual protection. I hope you find it valuable. If you do an internet search on this topic, you will find many ideas and suggestions from different authors and spiritual traditions on how to protect yourself spiritually. You are responsible for finding what works best for you in terms of your beliefs and spiritual/religious background.
I wish you great discoveries and experiences!
Christina