DO NOT separate heaven and earth, but strive rather to draw men into closer relationship with heaven. Strive for increasing cooperation and interpenetration between the higher worlds and the earth.

~White Eagle, The Still Voice, Chapter 33, The Companionship of the Unseen
Hello and thank you for visiting my blog!
My name is Christina Samuels. I was born in October, 1966 in the South Shore section of Massachusetts, which is also known as the "Irish Riviera." As an African-American girl, I felt that I did not always fit in there, but I'm still grateful and proud of growing up in New England.
I developed an interest in psychology while in high school and graduated from a small liberal arts college in central Massachusetts in 1988 with a double major in Psychology and Sociology (Bachelor of Arts degree).
I went on to study psychology at the doctoral level (Psy.D.) and completed all of my requirements except my dissertation. Ala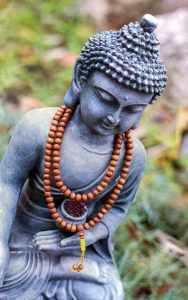 s, it was not meant to be that I would be a career psychotherapist. At the end of the day, I found it to be too draining for my sensitive personality, but I'm glad for the knowledge of the human psyche I acquired during this part of my journey.
I have worked as a counselor (mental health, drug and alcohol) and academic advisor. I also followed a passion for gardening and have worked as a landscaper and gardener in a botanical garden. It was one of my favorite jobs.
In 2008, I earned a 200-hour yoga teacher certificate and enjoyed teaching yoga for several years. Out of my studies with Hatha yoga was born a love for chanting, meditation and praying mantras of the Kundalini yoga tradition, Buddhist and Sanskrit mantras.
I also have Christian roots and continue to honor my connection with Jesus Christ which was created during my childhood. I believe strongly in God as Divine Creator, Father and Mother. I trust God with all of my heart and enjoy a very close connection.
I am a bead artist and love creating knotted malas with 108 beads, per tradition. I enjoy painting, drawing, floral arranging, healing stones/crystals, Qi Gong, poetry, John Keats' love letters and all kinds of music. I love variety!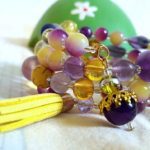 My strongest psychic ability is claircognizance. I often have ideas pop into my head out of the blue which end up having synchronistic importance. It's not always something monumental either. It is in the little details of everyday life that it occurs and sometimes, it's quite humorous and fun. It is the primary way I communicate with Robin and ties into my love for continuous reading and studying new material. I am the eternal student. It's a good thing because I've been in accelerated soul school since 2012 with Robin Gibb as my professor! There's no resting on my laurels!
I have never seen a psychic or had a past-life regression, so all of the information I write about comes only from what I receive through afterlife communication.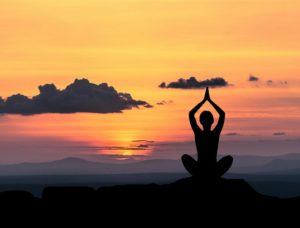 In 2002, I married my best friend Julian, who is my greatest support, ally, and one of the sweetest, most gentle, kind souls I have ever met. He is white and I have greatly enjoyed being in an interracial marriage which helps spread the message of racial unity in the world. I am so grateful for my beloved husband. Julian, thank you for every moment of love and everything you have ever done for me. I love sharing my life with you!